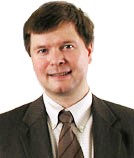 Aki Korhonen
CEO, Chief Technologist and Founder
Aki Korhonen has steered the growth and development of PC-Doctor, Inc. since the founding of the company in 1993. Korhonen continues today as the company's leader and technical visionary, driving software development efforts and defining new products and architectures. More than 300 million copies of PC-Doctor products based on his work have been shipped.
Before founding PC-Doctor, Korhonen worked for Nokia Information Systems and Data General.
Korhonen is the co-author of the Common Diagnostic Model (CDM), adopted as an industry standard by the Distributed Management Task Force. He holds seven patents from his work in the field of diagnostic software. Korhonen is the author of "PC Hardware from the Inside Out," a book on low-level programming for personal computers, and has been a contributing editor and columnist for "MikroBitti," a leading computer magazine in Finland, since 1984.
---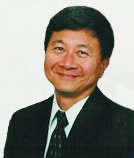 Percy Yang, CPA, ABV, CVA
Chief Financial Officer
Yang has held the position of chief financial officer since 2004, and manages the company's financial, budgetary and tax operations. He has worked with PC-Doctor for more than eight years as a senior partner with Sallmann, Yang and Alameda, one of the largest accounting firms in the Tri-Valley region of the San Francisco Bay Area.
Yang received his bachelor's degree in accounting from the University of California, Berkeley and a Masters in Taxation from Golden Gate University. He has received accreditation in business valuation from the American Institute of Certified Public Accountants and is certified by the National Association of Certified Valuation Analysts.
Yang is active in the California Society of Certified Public Accountants, the American Institute of Certified Public Accountants, and other business and professional communities as an active board and committee member. He lectures at the National Association of Accountants and other accounting, real estate, business, and professional groups, and is active in several local community service groups.
---
L.C. Robertson
Senior Facilitator
Robertson first joined PC-Doctor in 2004, bringing years of experience in technology, health, and adult education, and partners with the management team to facilitate internal initiatives, infrastructure, learning and wellness. Robertson earned a bachelor of science in organizational communication with minors in cultural anthropology and language studies, along with professional certifications in corporate wellness and facilitation.
---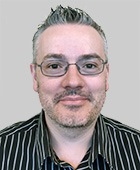 Julien Lamongie
Senior Director of Development and Data Services
Lamongie joined the software engineering team in 2010, and has 19 years of industry experience, including 12 years with PC-Doctor. He oversees several product development teams, along with data infrastructure and analysis teams. Lamongie earned his master's and bachelor's degrees in computer science from Lawrence Technological University in Michigan, and a bachelor's in applied foreign languages from University of Provence.
---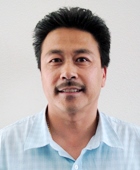 Sebastian Martinez
Senior Director of Product Delivery
Martinez leads the company's software validation and verification initiatives and projects, ensuring releases and deliverables of the highest quality. He provides guidance in partnership with the areas of programs, products and support, and oversees office location operations. Martinez first joined PC-Doctor in 2000, bringing his technology and management experience to roles in quality assurance and in cross-team initiatives.
---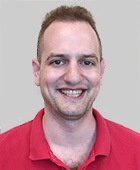 Eric Goldman
Director of Programs, Products and Support
Goldman leads the company's team of project management, product management, and support professionals, ensuring a smooth flow of operations between engineering teams, business owners and management. He brings over 15 years of software engineering experience to this role through positions in development, QA, technical support, technical writing, and product, program and project management.
---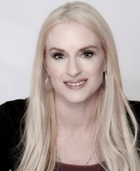 Kim McKay
Associate Director of Business Development & Solutions
McKay joined PC-Doctor in 2003. She leads the sales team in cultivating business relationships worldwide, and drives new product features based on the industry and unique customer needs. McKay brings over 20 years of experience in the hardware and software industries to her role, including the development of one of the first major depot repair centers for a Fortune 500 company. She enjoys volunteering, and co-founded a 501c3 organization that supports families across the U.S.
---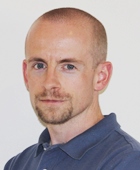 Dustin Evans
Associate Director of Software Development
Evans joined the company in 2004, and leads the architecture, system information and diagnostics of PC-Doctor products. His team develops and supports products for Windows, Linux, Android and the company's proprietary operating systems for x86, x64 and ARM platforms. Evans graduated University of California Davis with his bachelor's degree in computer science.