The hardware diagnostic solution for the rapidly expanding mobile device industry.
Improve the quality and hardware integrity of Android based products with PC-Doctor for Android. PC-Doctor, the industry leader in hardware diagnostics, brings its 20 year experience in developing diagnostics for Windows, Linux, and various embedded platforms to Android.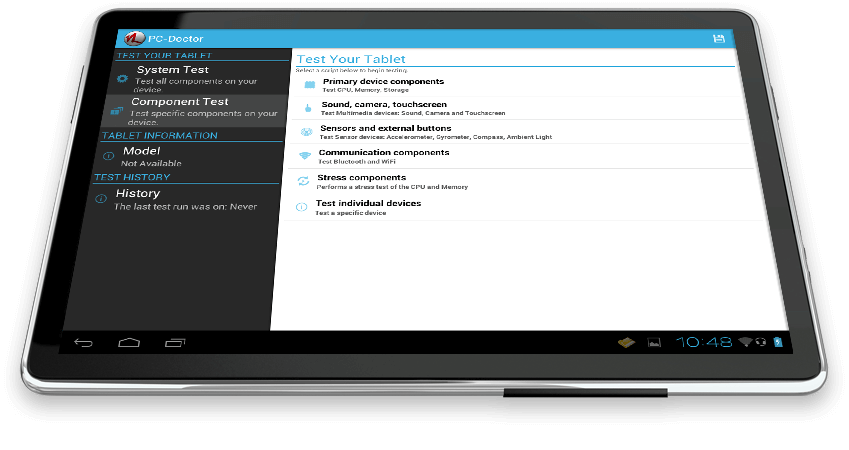 With today's technology, users rely heavily on Android mobile devices and it is critical that the hardware operates reliably. Hardware failures deplete revenues and damage brand reputation. PC-Doctor for Android helps ensure that a device is in working order and that actionable problems are quickly and accurately identified.
Download the PC-Doctor for Android product brochure to learn more.
Download the PC-Doctor for Android test list.
Who benefits from PC-Doctor for Android?
Repair and Service Centers
First time repair rate, turnaround time, and tech productivity are important; to stay competitive, it is critical to have the industry standard tools in your test process.
Manufacturers of Android Devices
It is important to keep costs low while providing competitive, affordable products. PC-Doctor distinguishes true hardware faults, reduces NTF rates, and guarantees hardware is running correctly, reducing support costs.
Service Technicians
Being able to quickly and accurately identify the problem saves time, money, and increases customer satisfaction. Having the most robust tool in your arsenal sets you apart from others.
Additional industry players that benefit from PC-Doctor for Android include original equipment manufacturers (OEMs), original design manufacturers (ODMs), system integrators and IT service providers, system builders and value-added resellers (VARs), customer support and field service organizations, and enterprise IT departments.
Features & Benefits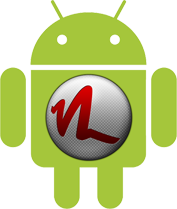 Features
Support for Android 6.0 and above
Low-level hardware diagnostics that bypass the Android OS level
Diagnostics for the majority of Android device components
Detailed system information for the majority of Android components and applications
Data capture and analysis throughout the entire lifecycle
Fully customizable scripting and test automation capability
Benefits
Reduces No Trouble Found (NTF) / No Defect Found (NDF) rates — call centers can use PC-Doctor for Android to reduce returns for non-hardware issues
Reduces call center support and service time — field testing alerts the end-user to definitive hardware problems, significantly reducing support call time
Brand distinction — OEMs can distinguish their brand in the marketplace by providing end-users a highly useful and informative Android diagnostic tool
Reduces repeat returns — service and support organizations can ensure that a system is repaired correctly the first time
Screenshots
Home Screen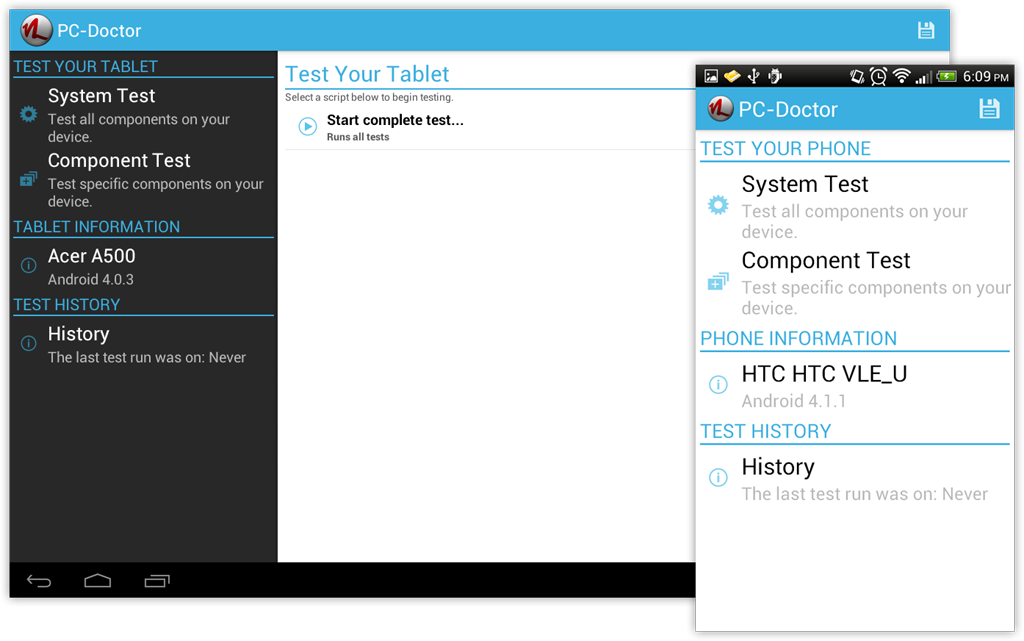 Component Tests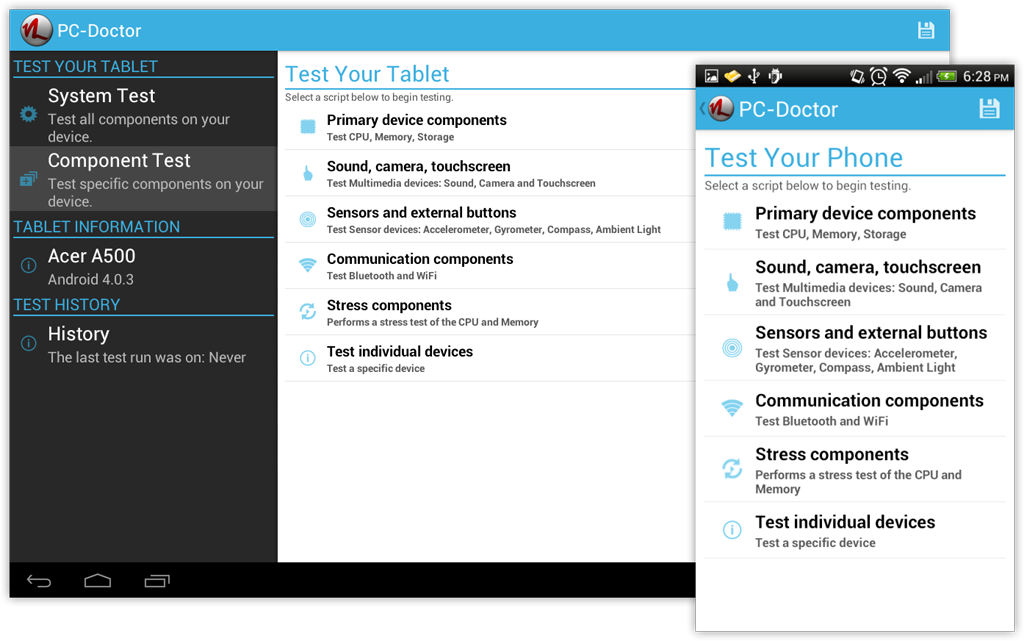 Testing Progress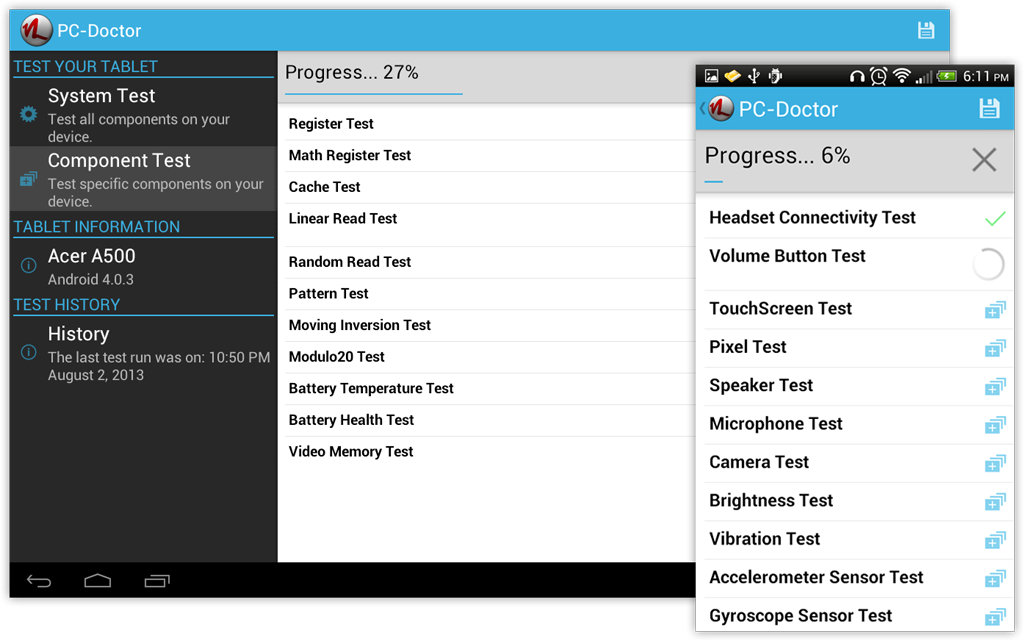 Test History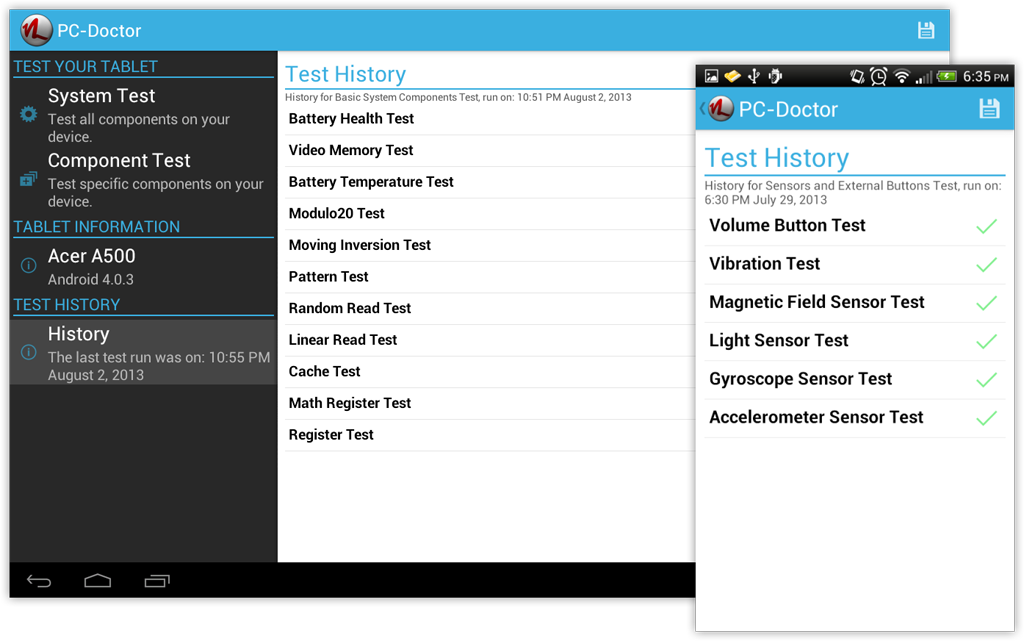 If you are a computer technician, consider exploring our PC-Doctor Service Center product.