Big data and cloud-based analytics.
The PC-Doctor Cloud is an add on to various product lines, allowing our customers to view detailed reports that can track hardware and software reliability trends, application crashes and blue screens, as well as reports that allow OEMs to better know their user base. PC-Doctor is pre-installed on millions of systems, giving us a unique position to gather hardware failure data and analyze trends over time.
Capture, analyze, and identify with the Cloud.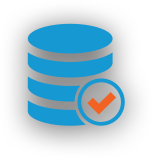 Big Data
Capture and analyze trends in hardware failures, application crashes and blue screens to drive improvements in manufacturing, repair, refurbishment and recycling operations. Understand user behavior to deliver a better customer experience for critical system and device updates.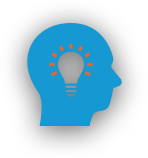 Machine Learning
Identify events leading up to hardware failures, application crashes and blue screens—enabling a predictive and proactive environment for an improved customer experience—as well as reductions in repair costs.
Cloud Details
The Cloud provides a new set of powerful tools to store and analyze data touched by PC-Doctor. Test results, system information, hardware changes, and click streams are just a few of the items that can be uploaded to the cloud.
Robust data analytics provide a view of trends in hardware failures, application crashes and blue screens—driving improvements in manufacturing, technical support, repair, refurbishment and recycling operations. Application click streams show user behavior within support tools.
This data can enhance the customer experience, improve the delivery of critical system and device updates, optimize parts planning, reduce repair times, and drive revenue generation opportunities. In addition, the data can identify events leading up to failure conditions, enabling a predictive and proactive environment.
---
"PC-Doctor is a company that uses visualization tools to help its customers—including consumers, OEMs, and support professionals—make rapid decisions based on large amounts of data"- CyberTrend Magazine
---
Intelligent Messaging Service (IMS)
PC-Doctor Intelligent Messaging Services allow OEMs and service providers to send support and marketing messages that are targeted to a specific user experience. IMS further has the ability to notify end users about issues found with a hardware or software issue, such as if a battery is beginning to fail. The end user is then directed to where they can instantly purchase a new battery for their system without having to contact technical support and proactively fix the issue before it becomes a serious problem.
In an OEM support case, a corrupted firmware update caused a spike in SSD (solid state drive) failures. PC-Doctor identified the problem and sent a targeted message to those with affected systems via the Intelligent Messaging Service. This rapid and effective action saved countless dollars in support and warranty costs, and reduced downtime for the end users.
---
Instant System History (ISH)
PC-Doctor's Instant System History tool provides instant access to system history data, allowing support professionals to make real time decisions and view trends over time.
Pinpointing software issues such as BSODs (Blue Screens of Death) and system crashes can be difficult with standard diagnostic tools. This tool allows technicians to see what changes may have affected the system, and identify precisely when the system started experiencing the issue. Instant System History helps to reduce support time and increase customer satisfaction by providing quick and efficient troubleshooting results.
---
The Cloud can provide customized reports to fit your specific business needs. Contact a sales representative to discuss how we can assist you in improving your current reporting capabilities for your business needs.