Let your voice be heard.
PC-Doctor cares about what our customers, partners, and others think, and we are always searching for ways to better communicate with them. Please join our online community to make your voice heard and learn about PC-Doctor, diagnostics, technical and engineering subjects, and whatever interests you.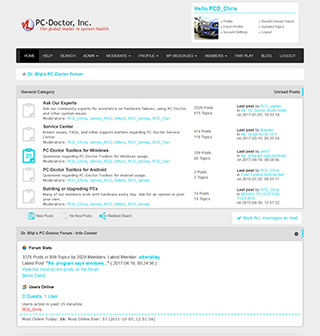 The makings of our community.
Get news and information about new and upcoming products
Fans of our Facebook page periodically receive special discounts, coupons, and promotions
We especially welcome involvement from our customers, and anyone in the diagnostics or PC industries.
Learn about Dr. Blip, PC-Doctor's chief promotions officer — a very unique and animated member of our executive team.
Promote your great ideas and pick up some new ones. This community will be a gathering place for leaders in our industry, and will be a vehicle for improving the PC experience for everyone.
Find out more about the inner workings of PC-Doctor.