Knowledge Base - Drive Space Manager
Applies To: PC-Doctor Toolbox for Windows
Knowledge Base Main
Purpose
The purpose of this document is to provide information on the Drive Space Manager within PC-Doctor Toolbox for Windows.
Description
The Drive Space Manager scans your hard drive and provides a visual representation of the files and folders that consume the most space on the system. You can access the Drive Space Manager by selecting the Drive Space Manager tile from the home screen.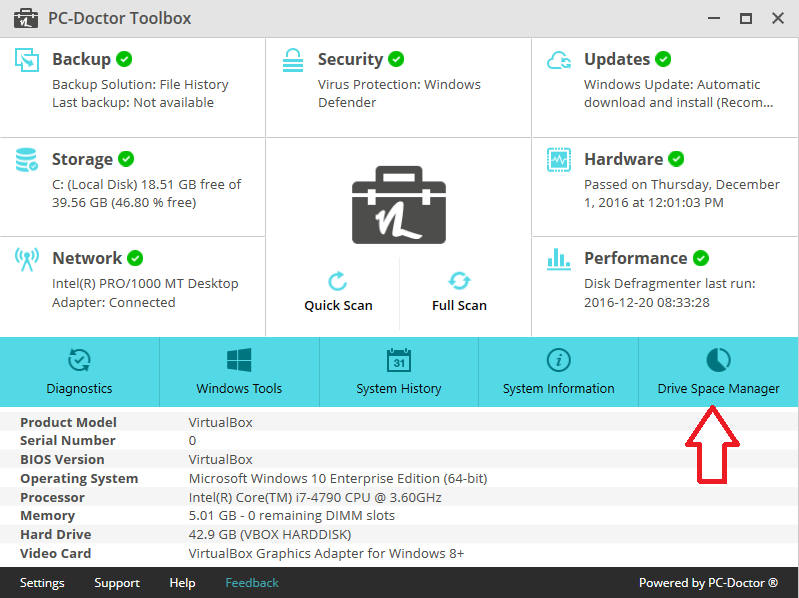 Once the Drive Space Manager has scanned your hard drive it will present a graphical breakdown of the results.
Note: The scan can take several minutes on larger hard drives.

The information can be displayed in one of two ways. The View by File Type display shows each file category as a different colored pie slice in a pie graph, sized proportionately to the space it consumes.
Click a category to display a list of files.
Click each heading to sort the list.
Double-click a file to open it or right click to see options to open.
An example of this view can be seen below: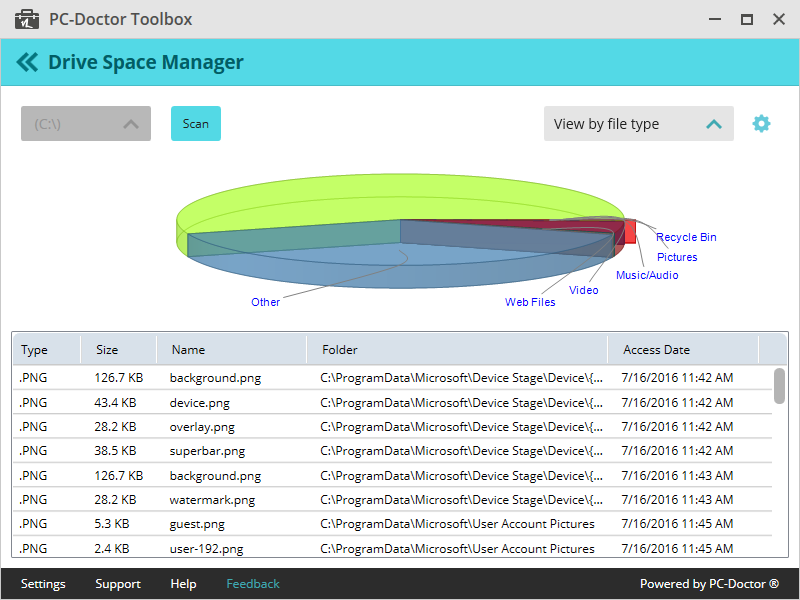 The View by Folder option displays a nested folder graph. Each box is sized proportionately to the space consumed by the file or folder it represents.
Right click a folder to open it in Windows Explorer.
Right click a file to open the associated program.
An example of this view can be seen below: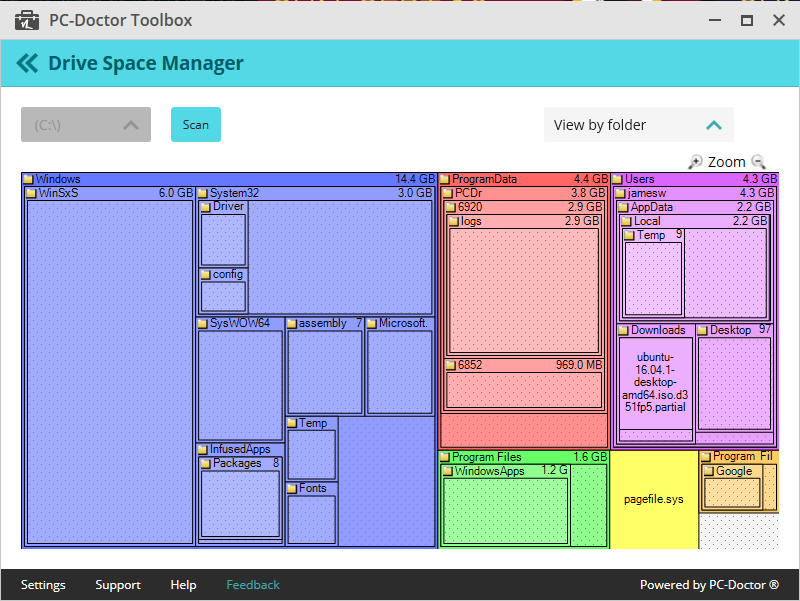 Additional Information
You can alter which file types are reported in the Drive Space Manager by using the 'Settings' button in the upper right hand corner of the screen as depicted below: