Powerful, low-level access.
Using the venerable DOS operating system provides PC-Doctor for DOS with several distinct advantages. The diagnostics and system information tools have direct access to hardware devices not available in Windows. The operating system and diagnostics have such a small footprint that they both fit on a single diskette.
Powerful scripting capabilities make PC-Doctor for DOS a popular choice for high-volume PC manufacturing and service organizations. PC-Doctor's Diagnostic API (DAPI) makes it easy to add new third-party test modules to increase test coverage.
View the complete list of tests available in DOS.
---
Features
PC-Doctor for DOS can test PCs via a bootable diskette, CD, or thumb drive (flash disk) when a system cannot boot to the installed operating system, even without a hard drive or other storage device. These products are used by service technicians, service and repair centers, PC and PC-type manufacturers, and end users. It includes an intuitive interface and can also be operated from a command line.
PC-Doctor Service Center includes a version of PC-Doctor for DOS.
Detailed system information displayed in an easy-to-read format
More than 350 test functions available through PC-Doctor's unique Modular Core Technology (MCT™)
Current testing and system information libraries are constantly updated and upgraded by PC-Doctor as PC technology advances
Graphical and command line interfaces
Powerful scripting capabilities
Easy integration of existing diagnostic tests
---
Benefits
Reduces Out Of Box Failure (OOBF) rates when used in manufacturing
Reduces No Trouble Found (NTF) rates when used for support
Provides diagnostics for systems that cannot boot to the installed operating system
Ensures that each PC is built exactly as it was ordered using the snapshot/inventory test
Performs burn-in testing and quality audits
Deflects call center support calls and increases customer satisfaction—Do-it-yourself (DIY) users get more satisfaction when they find problems without calling technical support
Reduces call center support time—support technicians quickly distinguish between hardware problems and software problems
Increases support first-call resolution rates
Differentiates your products from your competition by providing world-class diagnostics
Easy deployment
Increases customer satisfaction and brand value
---
Screenshots
Diagnostic Menu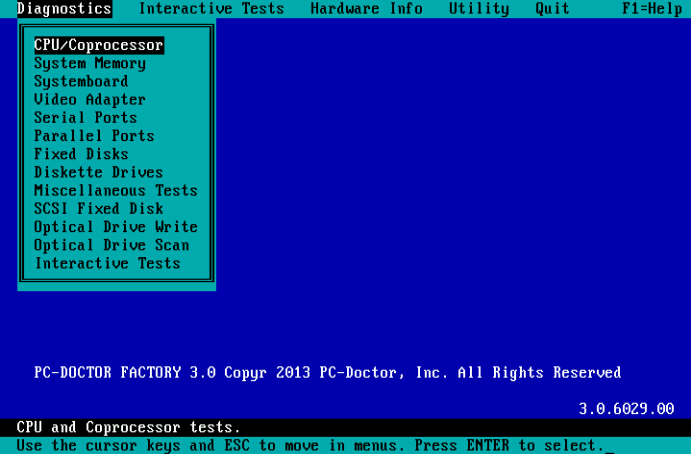 Hardware Information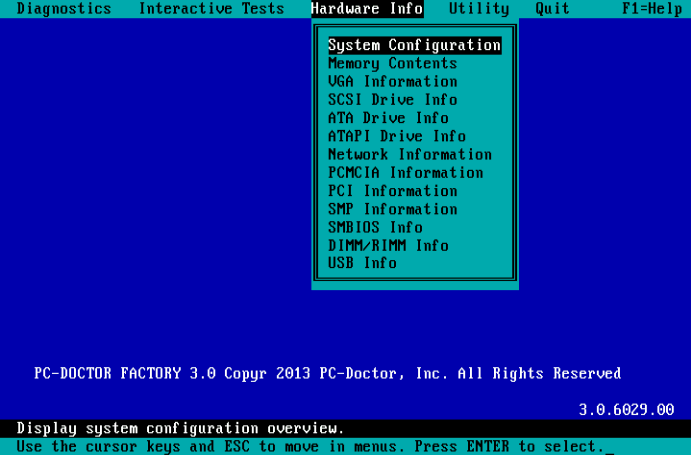 Utilities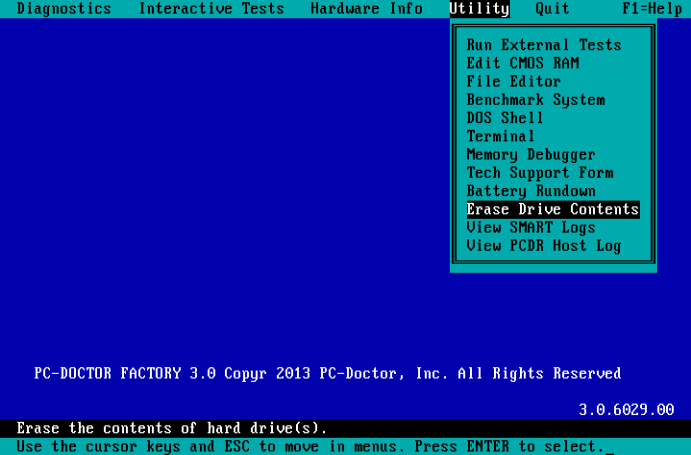 Test Selection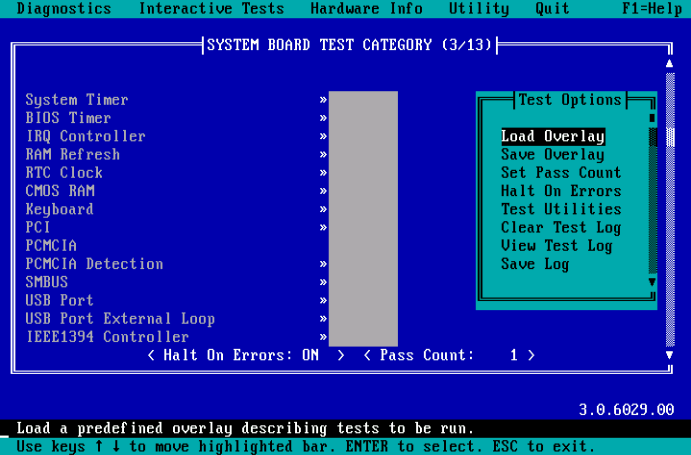 Test Count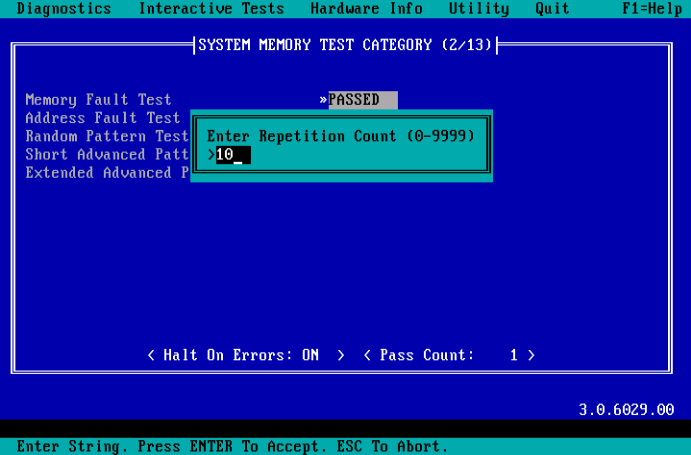 Memory Testing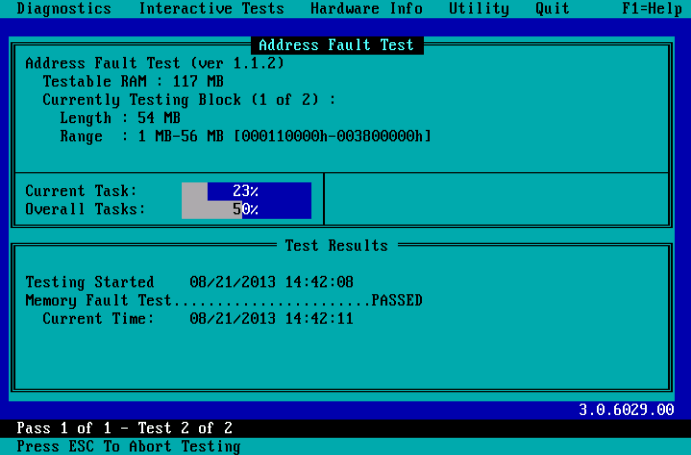 Test Log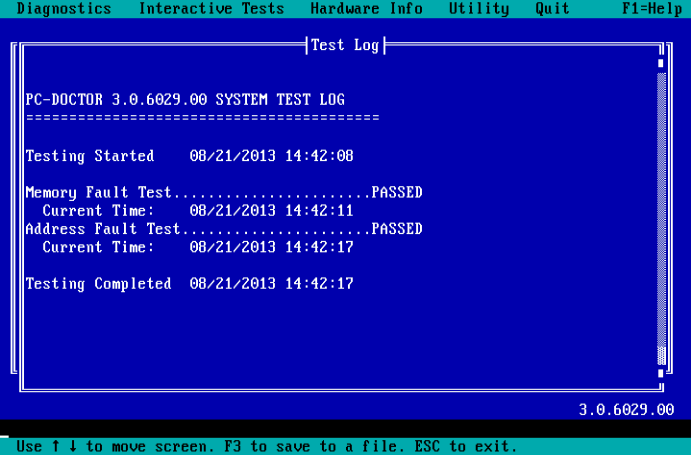 ---
For alternative diagnostic software for testing unbootable systems, you should explore BootPath Diagnostics.