Knowledge Base - How to Reactivate an Existing Toolbox Installation
Applies To: PC-Doctor Toolbox for Windows
Knowledge Base Main
Overview
We have recently moved exlusively to a new License System, and are deprecating the old system. All customers were notified of the switch, and provided a new key to facilitate this switch. The steps to move to your new license is described below.
Steps to Resolve
1.Hold Down the Windows key and press the "R" key
2.In the "Run" window type %programdata%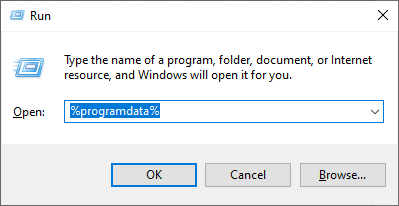 3. Open the "PCDr" folder
4.Open the build folder
*Note- The number displayed for the build corresponds to the version of Toolbox you have installed, common examples are 6852, 6914, 7144.
5.Delete the file "pcdrcui.cdm"
**note: If this file does not exist than no update to your product is needed 
6.Relaunch ToolBox
7.Enter the new Product Key