Monitoring the health of your PC has never been easier.
It's all about having the right tools.
And now for the first time, it's FREE!
Yes, you read that correctly. Toolbox is now FREE for personal use when partnered with a free Toolbox Remote account! Gaining access to the tools PC makers worldwide have relied on for years — our industry standard hardware diagnostics, advanced system information, system history, blue screen troubleshooter, monitoring tools, and so much more — is now easier than ever before.
A Toolbox Remote account allows for monitoring of each Toolbox-equipped PC's system status, scan results, system information, and more, from anywhere in the world. Anyone who manages multiple computers can monitor all of those Toolbox-enabled systems remotely from an easy-to-use cloud-based dashboard.
Downloading Toolbox is as easy as 1, 2, 3...
Register for your free account at www.pcdtoolbox.com
Click the "Start Here" button
Download and install Toolbox on up to 5 personal systems
You can now sit back and enjoy the peace of mind knowing all of your PCs are being automatically monitored by the most powerful tools in the industry.
Are you ready to download your free copy of Toolbox?!
The first step begins here...

www.pcdtoolbox.com
*Free Toolbox requires a Toolbox Remote account and opt-in to technical and interaction data sharing with PC-Doctor.
Supports Windows 10 and 11 (64-bit). For volume/bulk licensing, contact sales.
Need commercial use licenses? Don't want to sign up for a free Toolbox Remote account?
Buy Toolbox for $19.99
Volume discounts available
Supports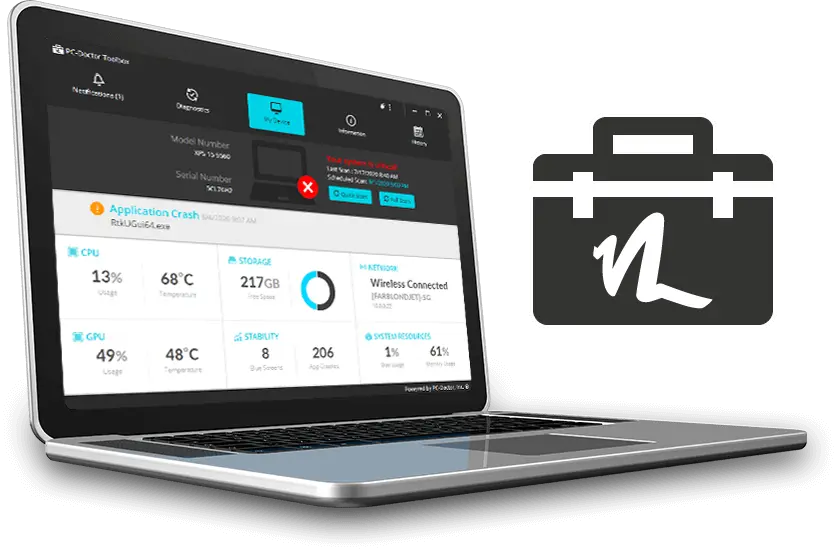 Free yourself from the worries of PC troubles. Toolbox automatically monitors key hardware and software components, offering system information with detailed results. Advanced reporting keeps you well informed on system health, vastly improves troubleshooting, and reduces those time-consuming support calls and visits.
Download the Toolbox product brochure.
Looking for a repair technician that uses only the best tools?
Find one
that uses PC-Doctor hardware diagnostics near you.
Benefit from Toolbox if you are a...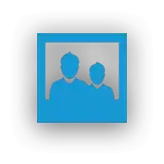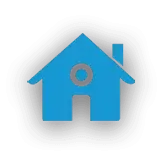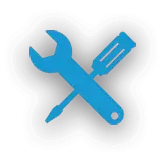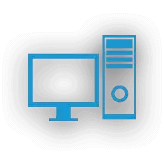 Family or individual
Whether your PC investment is for your digital life, or available for an entire family to share, PCs undergo rigorous stresses and use. Yet with Toolbox, computers are well maintained to help them preserve performance and increase longevity.
Small business or home office worker
Your PC is essential to your business as a primary tool for your work. Having the proper tools to automatically maintain its efficiency and performance is important to work productivity.
Tech geek or technician
You are the type who likes to get down and dirty with the internals of your system. With Toolbox you now have access to the same low level diagnostics and system information available to the PC Manufacturers for the past 25+ years.
System builder
Your company builds PC's but the support costs are a burden. With Toolbox end users are empowered to troubleshoot their own systems. If hardware issues are found repairs are faster and your customers go away happy!
More of the features working for you!
Network
Monitor your network status and check vital network configuration settings, such as IP Address, MAC Address, installed and default Web Browsers and more.
Security
Protect yourself! Keep your system secure by monitoring all of your antivirus solutions, ensuring each are up-to-date and enabled.
Performance
How's your system running lately? Feeling a bit sluggish? Toolbox will report available empty slots to add system memory, help launch disk defragmenter and more.
Storage
See all of your drives in one convenient and easy to locate area and be alerted to drive's reaching capacity, making managing your storage a breeze.
Windows Updates
Keep your system up-to-date by monitoring Windows Update settings, such as the last time your system checked for updates and a list of any recently installed updates.
Windows Tools
Struggling to locate those all important Windows Tools? Toolbox makes it easy, giving you access to relevant tools throughout the product and from one convenient location.